JDM Importing Guide
The Beginners Guide to Importing from Japan. A must-read before importing JDM.

Your FREE guide contains industry tips to getting the best deal on your JDM Import and is now available for download directly.

Download Your Guide

Over 7,000 copies Downloaded!

We respect your Privacy.
Automatic Translation: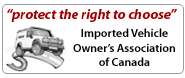 Proudly Canadian


Subaru Legacy GT (AWD, Turbo) For Sale
Specifications
Inspection Available
More Details Available
All Power Options
Air Conditioning (A/C)
Grade 3.0 (Average Condition)
Interior B Grade (Excellent)
4WD / AWD (All Wheel Drive)
Questions?
Share this Legacy with your friends:
View Similar Listings: